Dryfo Key Visual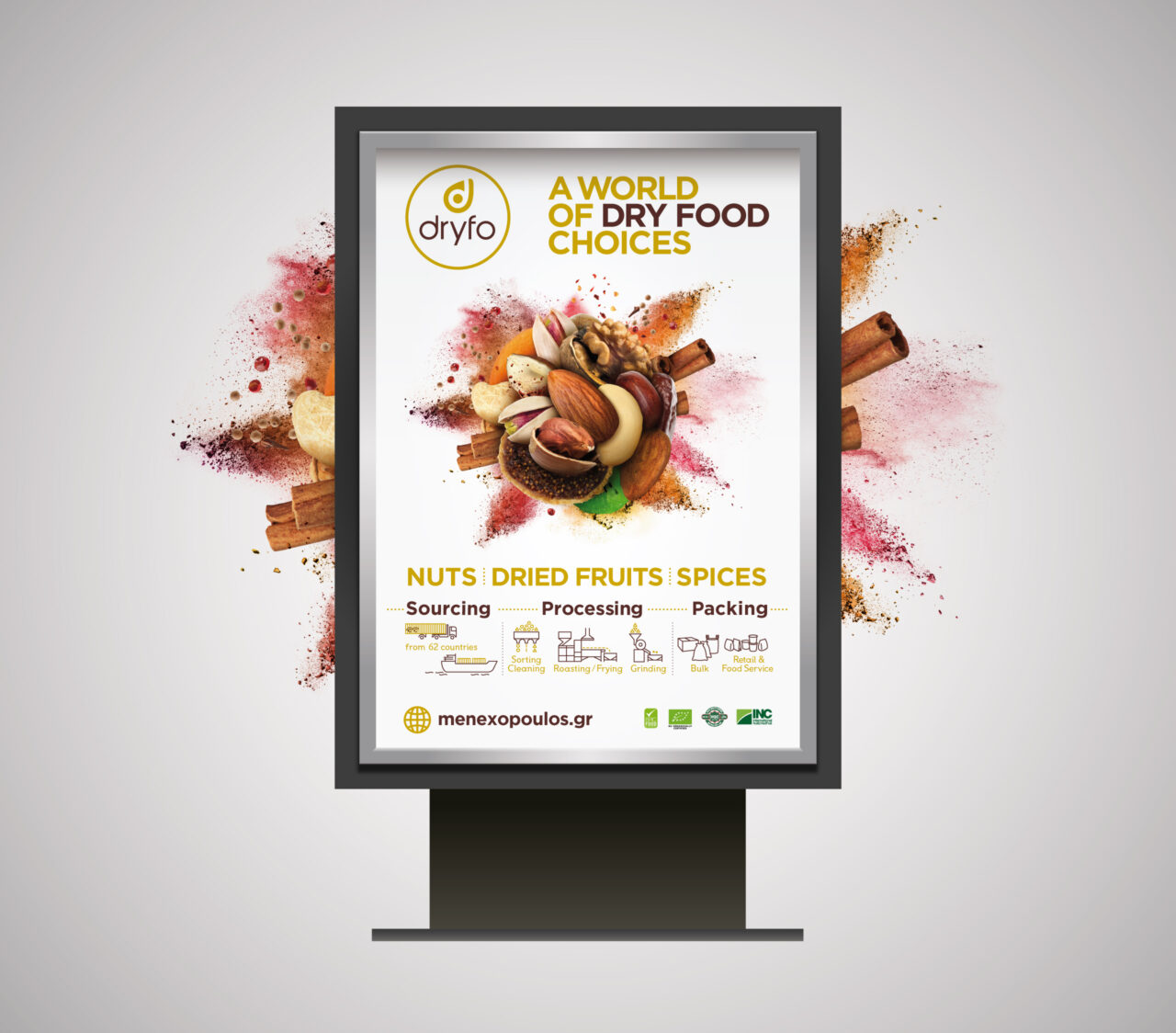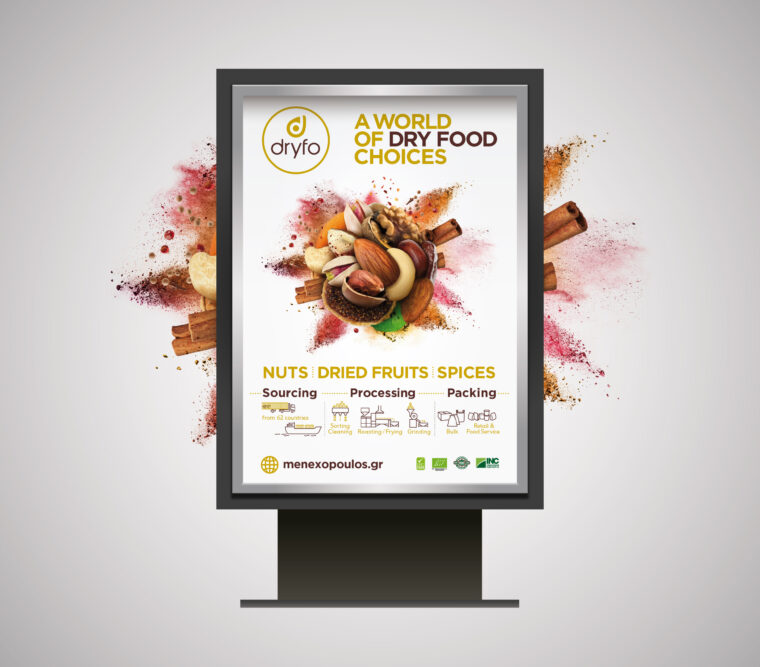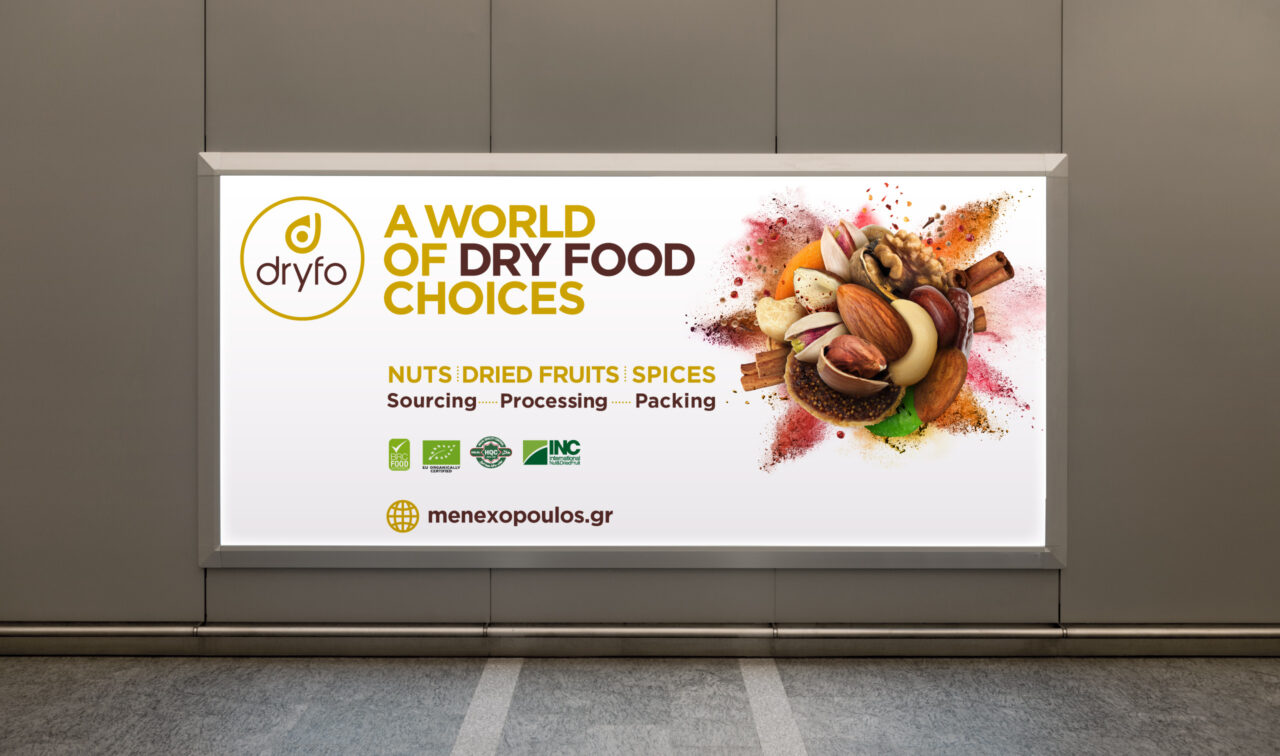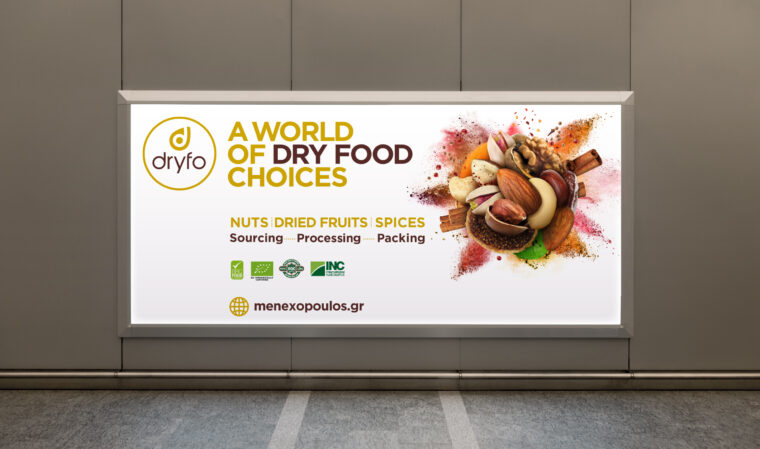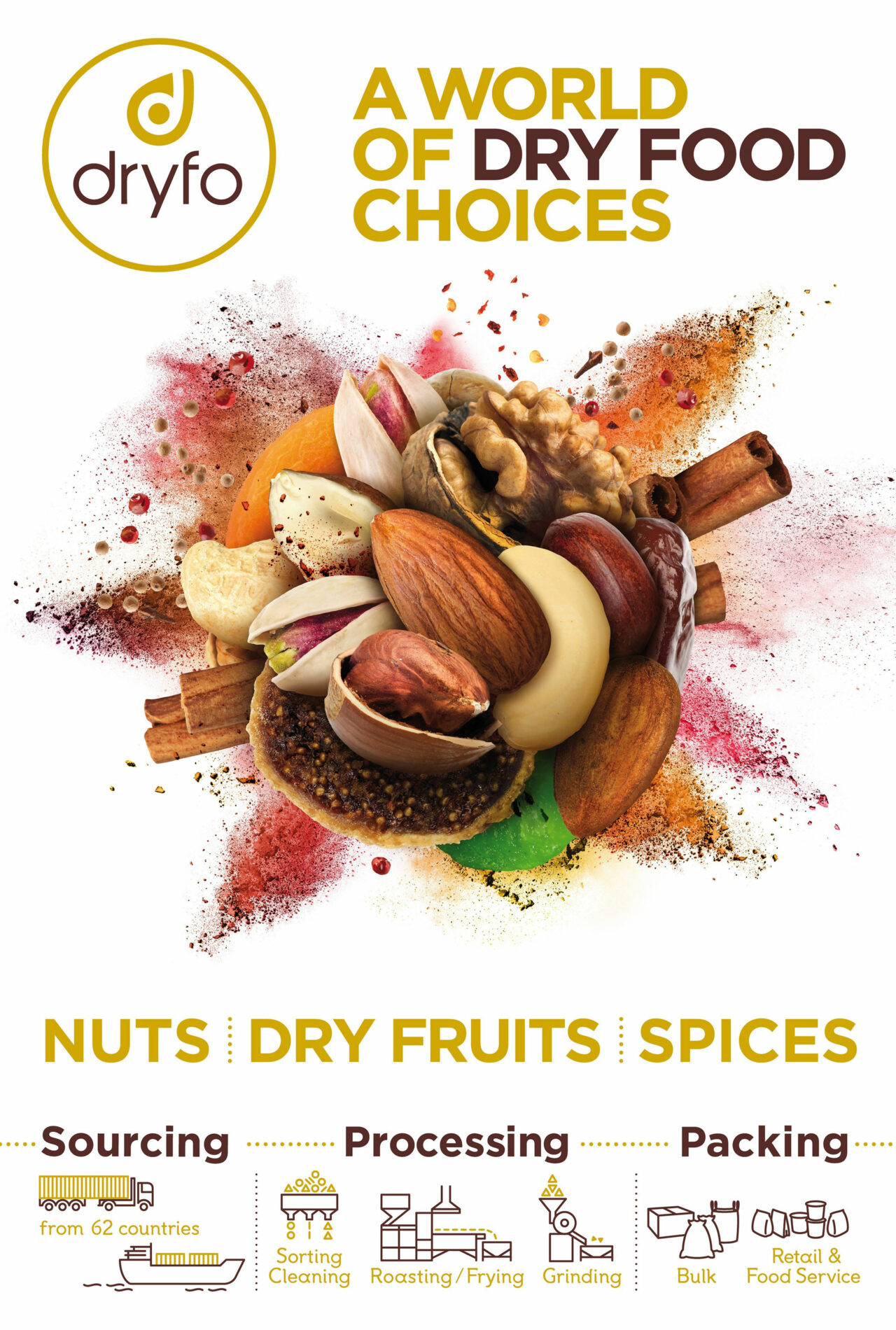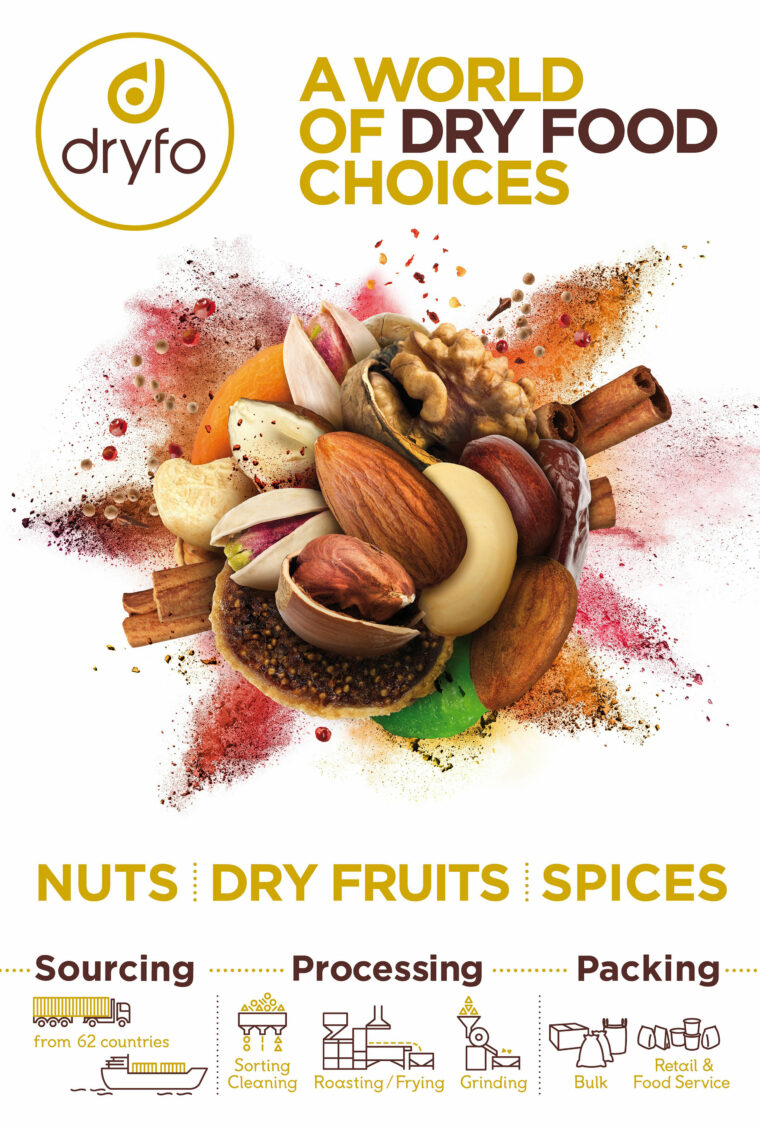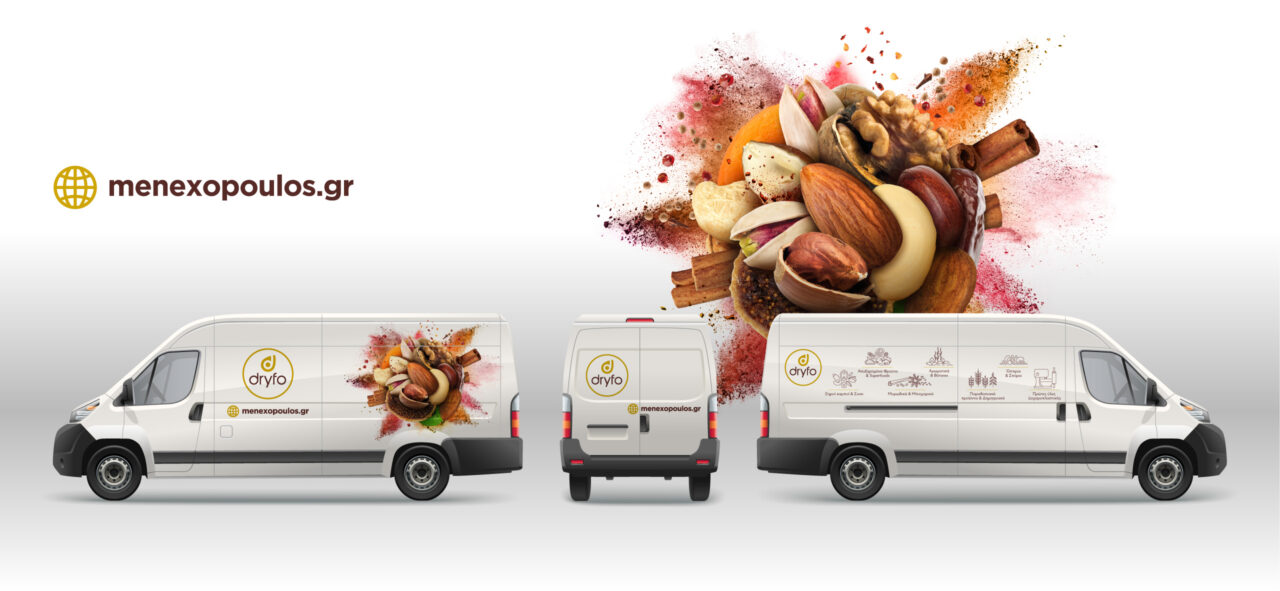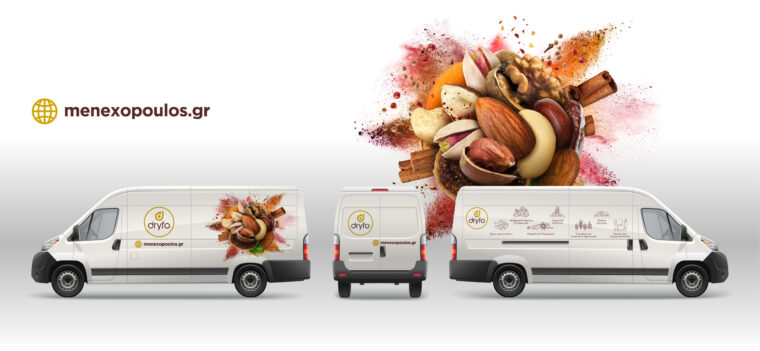 Dryfo Menexopoulos Bros S.A. is a three-generation family business founded in 1950, based in Thessaloniki, Greece that markets a line of products ranging from nuts, dried fruits, spices and flavorings to cereals, pulses, aromatic plants and confectionery products. Handling the widest range of dry food products in the Balkan area is not an easy task and needs a visual communication that can stand out of the competition and reflect the top notch quality of their products.
Designing a photographic illustration that works as a key visual for most of the company's visual branding communication was quite a challenge, since we had not only to preserve the appetite appeal of the products, but also present the notion of variety that is one of the core selling propositions for the Dryfo brand. We achieve that by associating the variety of Dryfo products with the variety of post-explosion fragments' forms in a striking and eye-catching way. We're grateful to be collaborating with reliable companies that have the will to gradually evolve and deserve their place at the pinnacle of the domestic and foreign market. We're here to consistently support their vision by doing what we can do best.
Έχεις ήδη κάνει το πρώτο βήμα για την αναβάθμιση της επιχείρησής σου!
Στη συνάντησή μας (δια ζώσης ή διαδικτυακά) θα εξετάσουμε με λεπτομέρεια το έργο σου και τις ανάγκες του για οπτική επικοινωνία.
Θα επικοινωνήσουμε μαζί σου μέσα στις επόμενες 24 ώρες!
Branding
Packaging
Illustration
Advertising
Typography